Network Steering Committee
The Steering Committee helps guide the Network, and is comprised of: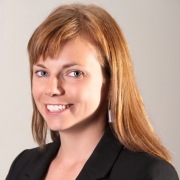 Melissa Bertolo
Dayton Human Relations Council
Melissa Bertolo joined the City of Dayton as Welcome Dayton Program Coordinator in 2012 as the first full time employee to work on the immigrant friendly initiative. As Welcome Dayton Coordinator, Melissa is responsible for facilitating community efforts to improve immigrants' and refugees' successful integration into the Dayton community. Her work includes developing cross-sector strategies to increase Dayton's ability to be more immigrant friendly and implementing a framework encouraging both native-born and foreign-born participation.
Prior to joining the City of Dayton, Melissa gained national and international experience working on immigration issues. She lived and worked on the US-Mexico border where she researched human rights abuses and the immigration system. She also worked with the International Organization for Migration where she was part of a team that increased access to health care for Colombian refugees living in the northern border region of Ecuador.
Melissa has a Master of Social Work and Master of Public Health from New Mexico State University.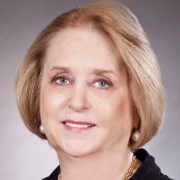 Betsy Cohen
St. Louis Mosaic Project
Betsy Cohen is Executive Director for the regional Immigration & Innovation Initiative, the St. Louis Mosaic Project. This initiative is a joint collaboration of the St. Louis Economic Development Partnership, the Regional Chamber and leaders of 22 organizations on the Steering Committee. The goal is that by 2020 the St. Louis region will have the fastest growth rate of foreign-born people, reversing current declines on the regional population of 2.8 million. The St. Louis Mosaic Project is part of the World Trade Center-St. Louis within the St. Louis Economic Development Partnership.
Betsy is on Welcoming America's Leadership Advisory Group for national immigrant integration. She is on the board of the St. Louis United Way, the Advisory Board of the St. Louis University Cook School of Business, the St. Louis Crisis Nursery Advisory Board and the Washington University Council for Sustainability. She has been recognized by the St. Louis Business Journal and the YWCA.
Betsy received her BA from Wellesley College and MBA from the Harvard Business School.  She worked with international colleagues in her previous role as a vice president at Nestle Purina. At Purina, she also launched and led a St. Louis regional coalition.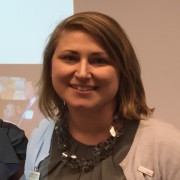 Brittany Ford
Lucas County Board of Commissioners
Brittany Ford is Project Manager at the Board of Lucas County Commissioners in Toledo, Ohio. Brittany leads administrative and policy projects. She is co-lead of the Welcome Toledo-Lucas County initiative, a collaboration of community partners focused on making Toledo-Lucas County a more welcoming and inclusive community for immigrants and diverse cultures. Focus areas of Welcome TLC include community outreach, language access, economic and workforce development, and legal services.
Brittany has her Master of Arts in International Education with a focus in Family and Community Education from Teachers College at Columbia University. Her experience includes working with diverse communities including youth and families experiencing poverty and international and immigrant populations in the U.S. and abroad. Prior to joining the Board of Lucas County Commissioners in February 2013, Brittany worked with mental health, education, and community-based organizations in New York City, Ohio, and Michigan.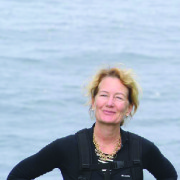 Eva Hassett
International Institute of Buffalo
Eva Hassett has been the Executive Director of the International Institute of Buffalo since August 2009.  The International Institute of Buffalo seeks to make Western New York a better place for, and because of, immigrants and refugees.
Eva has extensive experience as a senior executive in the public, private and nonprofit sectors. Before her arrival at the Institute, Eva served for 12 years in Buffalo City government, as Administration and Finance Commissioner and Chief of Staff to the Mayor of Buffalo. After leaving City Hall in 2006 she worked in the real estate development field with Savarino Companies and Clover Management. She also has experience in public sector investment banking and in policy analysis and development.
Eva has her BA from Harvard College, and her MBA from the Yale University School of Management. Eva was named one of Buffalo's Top Ten Influential Women in 2006 and one of the Top 100 in 2015 by Buffalo Spree magazine.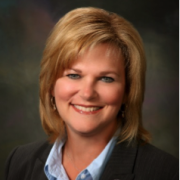 Pamela Lavers
Macomb County
Pam Lavers serves as Assistant County Executive for Macomb County Executive Mark A. Hackel and has been a public servant for over 20 years. She leads the County's arts and cultural affairs, community relations, and directs the efforts of OneMacomb, an initiative focused on making Macomb a more welcoming and inclusive community. Lavers also assists in the day-to-day operations of county departments, facilities, operations and services.
With quality of life, diversity and inclusion initiatives a priority for Lavers she serves McLaren Macomb Hospital's Diversity Board and represents Macomb County on the WEGlobal Network's steering committee which is an economic development initiative across the Midwest working to tap into economic development opportunities created by immigrants.
Lavers is passionate about educating our future public servants and community leaders and serves on Central Michigan University's Public Administration Advisory Board and Macomb Community College's alumni board. She also serves Baker College's Statewide Advisory Board and on their Business Advisory Board.
She is the President of the Macomb Literacy Partners Board. The mission of Macomb Literacy Partners (MLP) is to eliminate adult illiteracy in the community by developing programs that promote the advancement of literacy. Lavers received both her Bachelor of Science in community development and her Master's degree in Public Administration from Central Michigan University.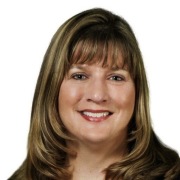 Karen Phillippi
Michigan Office for New Americans
Karen Phillippi is the Deputy Director of the Michigan Office for New Americans in the Executive Office of Governor Rick Snyder.  She has been working in immigration law for over 20 years.  Karen began her work in immigration law by serving as the Immigration and State Department Specialist for US Senator Don Riegle.  Most recently, Karen was the Immigration Services Business Manager for Miller Canfield's immigration practice, and she spoke at numerous seminars on immigration-related topics.  She is very passionate about immigration and serves on a variety of boards, advisory boards and committees related to the issue including serving as Board Chair for Global Detroit; Chairperson for the Global Michigan initiative; Steering Committee member for the WE Global Network; and, she's on the advisory boards for the Global Talent Retention Initiative, Welcome Mat Detroit, and Welcoming Michigan.  Karen is very active in promoting the benefits that immigrants have on the economy, and making Michigan a more immigrant-friendly state.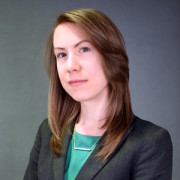 Nicole Pumphrey
Welcoming Center for New Pennsylvanians
Nicole Pumphrey joined the Welcoming Center as Director of Strategic Partnerships in 2014. In this role, she is responsible for establishing effective relationships with employers, educational institutions, non-profit, government, philanthropic organizations and other key stakeholders.
Nicole has strong knowledge of economic development through employer engagement and brings more than 10 years of experience in international and intercultural program development.  Prior to joining the Welcoming Center, Nicole supported global initiatives at the Fox School of Business at Temple University as the Associate Director for International Programs, including developing short-term programs abroad and identifying cultural competence measures.  Before arriving at Temple, Nicole established education and outreach programs to support the study of East Asia at the University of Pennsylvania.
Nicole earned her B.A. in French and Korean Studies from the University of Pennsylvania and a Master of Science in Education in Intercultural Communication from Penn's Graduate School of Education.  She is a lifelong Philadelphian, who has spent stints living in France and Korea, but sees her deep roots in the region as a valuable asset, motivating her to invest in making Philadelphia great for both newcomers and long-time residents.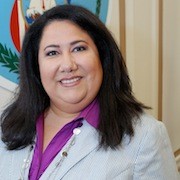 Guadalupe Velasquez
City of Columbus
As Assistant Director of the Community Relations Commission for the City of Columbus and Coordinator of Mayor Michael B. Coleman's New American's Initiative, Velasquez has devoted countless hours to promoting educational, economical, professional and personal development through her work in the community. While providing resources and assistance to community members to access city, county and state services, she also serves as an internal resource to city departments as they relate to cultural competency regarding newcomer communities. Creating and hosting "Global Columbus" television program for CTV, she strives to monitor the pulse of all vital information relevant to the diverse ethnic groups living in Central Ohio.
Velasquez is the first Latina woman to serve on the Board of Directors for the Women's Fund of Central Ohio. She also serves on the board of the Columbus Council on World Affairs and WOSU Public Media. She supports organizations such as Big Brothers Big Sisters of Central Ohio, as a member of their Hispanic Advisory Council. Velasquez has also served as a board member for the Hispanic Chamber of Columbus, Latino Empowerment Outreach Network as chair, and the Huntington Bank Community Advisory Council.
The Steering Committee will serve as a de facto board of advisors to the Network and the WE Work Plan that is being carried out by Welcoming America and Global Detroit.