As an increasing number of Rust Belt communities realize the enormous contributions that immigrants make to local economic growth and prosperity, new and innovative economic development initiatives are being launched to build more inclusive and welcoming economies.  These initiatives often include a number of programs that facilitate immigrant entrepreneurship, talent inclusion, welcoming work, and other elements.  As rapid as these local programmatic initiatives are being launched, innovations also are being pursued by state and local public policymakers.
Thus, the WE Global Network's Ideas that Innovate is a collection of state and local public policies that further our efforts to pursue immigrant economic development strategies.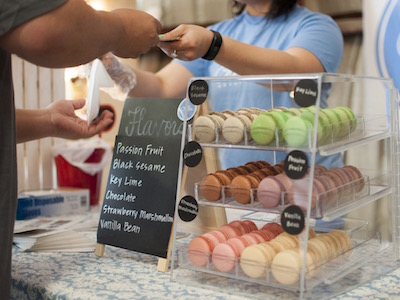 Connecting Immigrant Entrepreneurs to Business Grant and Incentive Programs
Cities across America offer a wide array of business grants, subsidized loans, and other incentives to support entrepreneurs, especially in distressed or developing urban neighborhoods. Too often, however, these grant and incentive programs do not connect with immigrant and ethnic business owners, many of whom have thriving businesses that are ideally situated to help achieve the goals of these programs.
Local economic development efforts can help. In this chapter, learn how in Michigan, the Detroit Economic Growth Corporation (DEGC) has helped make significant inroads in increasing the number and quality of immigrant and ethnic business applications for small business expansion and property revitalization grants.