As an increasing number of Rust Belt communities realize the enormous contributions that immigrants make to local economic growth and prosperity, new and innovative economic development initiatives are being launched to build more inclusive and welcoming economies.  These initiatives often include a number of programs that facilitate immigrant entrepreneurship, talent inclusion, welcoming work, and other elements.  As rapid as these local programmatic initiatives are being launched, innovations also are being pursued by state and local public policymakers.
Thus, the WE Global Network's Ideas that Innovate is a collection of state and local public policies that further our efforts to pursue immigrant economic development strategies.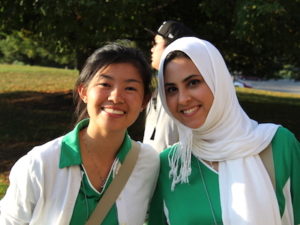 Enhancing the Economic Contributions of International Students
America is rapidly facing a skilled workforce crisis, and many northeastern and midwestern states are rapidly aging. This chapter shows how Ohio is using state higher education assets to attract international students, retain them as valuable talent in the economy, and enhance global competitiveness of domestic students.
In 2014, the Ohio's House Bill 484 included that the Ohio Board of Regents study current international student recruitment practices and retention activities to "consider implications of, and opportunities for, encouraging international students to remain in the state after graduation." In December 2014, Chancellor John Carey issued the recommendations of a 30-person stakeholder group in his 40- page report. The report focuses on the economic benefits projected from increasing the share of international students at Ohio postsecondary institutions, as well as increasing the retention of international students after graduation.