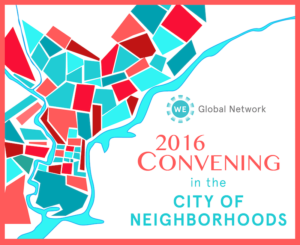 5 reasons to attend the 2016 Convening
1. Philadelphia is a leader in immigrant integration efforts
Philadelphia is a leader in attracting, retaining, and including immigrants, and has shown the positive economic and social impacts of being a welcoming city. We will convene in Philadelphia to see integration efforts firsthand, and to learn from the people and organizations on the ground making the city a more welcoming place.
To kick off the Convening we're taking attendees on tours through the City of Neighborhoods!  Attendees are invited to visit some of Philadelphia's unique neighborhoods, each with its own distinct personality and home to long-established or newly-arrived immigrant communities, and hear from community-based organizations supporting the social, cultural and economic well-being of immigrants in the city.
Join us in Philly to hear from Mayor Kenney, a visionary and leader of city efforts to welcome newcomers. Keynotes Osagie Imasogie and Jasmine Moustafa will share their insights on the state of immigrant entrepreneurship, and an impressive lineup of more than fifty experts in immigrant economic development will guide us through the sessions. 
Browse tour options and register.
4. More than 20 sessions to support your work
The 2016 Convening agenda features more than twenty sessions and roundtables in workforce development, business and entrepreneurship, neighborhood development, social cohesion and equity, and capacity building.
5. Restaurant dinner tours
After the Convening, network with peers from across the country at one of nearly twenty restaurants hosting attendees across the city.