Detroit City-to-City Visit a big hit
Building a welcoming economy—one that is inclusive of immigrants, their talents, their aspirations, and their contributions—can be a daunting endeavor. The Welcoming Economies Global Network (WE Global) brings together over 20 cities across the Rust Belt who have initiated local initiatives to do just that. Most of the WE Global members launched their efforts within the last decade. The WE Global Network provides a space and platform where these local initiatives can learn from each other, share best practices, network, form critical support relationships, and be inspired in the work.
The WE Global City-to-City visit program is one of WE Global's cornerstone programs, enabling WE Global core members an extended opportunity to dive deep into the peer learning experience. In 2018, WE Global tried something new from the last several years of one-on-one city visits where WE Global core members from one city would visit another core member in a different city. Instead, the 2018 City-to-City visit program facilitated two visits—one to St. Louis in the spring and the other a visit to Detroit on October 25-26.
The Detroit City-to-City visit was scheduled on the heels of Detroit being ranked among the Top Ten cities in America by the New American Economy Cities Index for its welcoming policies and the successful socioeconomic integration of immigrants. Visiting organizations included: Immigration New Zealand, Welcoming America, Hispanic Chamber of Commerce St. Louis, International Institute of Buffalo, Cincinnati Compass, Louisville Metro Government, St. Louis Mosaic, International Institute of St. Louis, and Welcoming Michiana. The visit was co-hosted by Global Detroit, the Michigan Office for New Americans, and Welcoming America.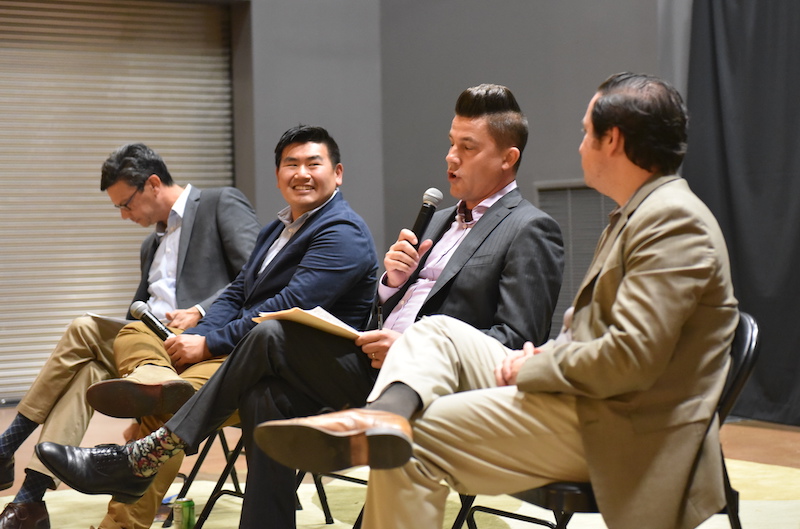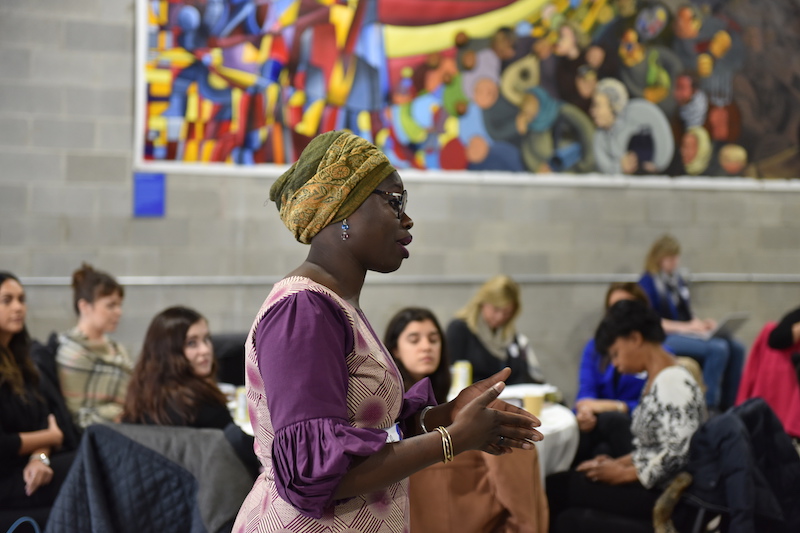 The two-day, jam-packed visit included time for some museums and included:
Panel discussion about international student retention

Panel discussion on immigrant entrepreneurship programs

Public

lecture and reception featuring Cincinnati, Louisville, and St. Louis' efforts titled "Urban Innovations: How Cities Are Embracing Immigrants in their Revitalization Strategies"

Presentation on the Michigan Office for New American's innovative workforce development and brain waste programs

Roundtable discussion and networking lunch featuring over a dozen local leaders in local government (Detroit Mayors Office, Macomb County Executive, Governor Snyder's office), refugee resettlement, immigrant services, Welcoming Michigan, and others

Visits to the Arab American National Museum, Detroit Institute of Arts, Charles H. Wright African American Museum, International Institute of Metropolitan Detroit, and a neighborhood tour of the Mexicantown neighborhood.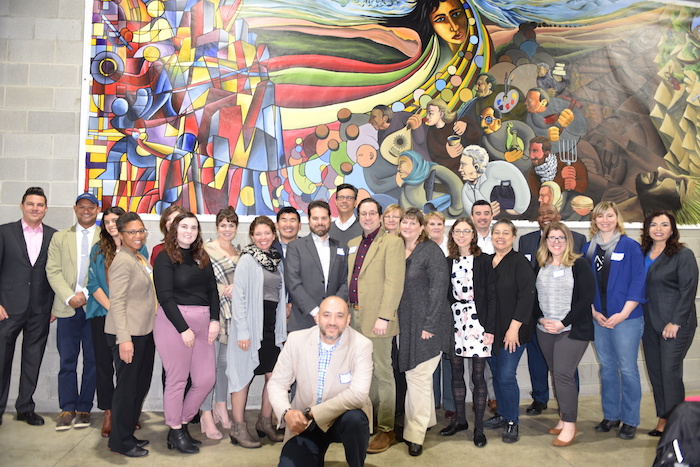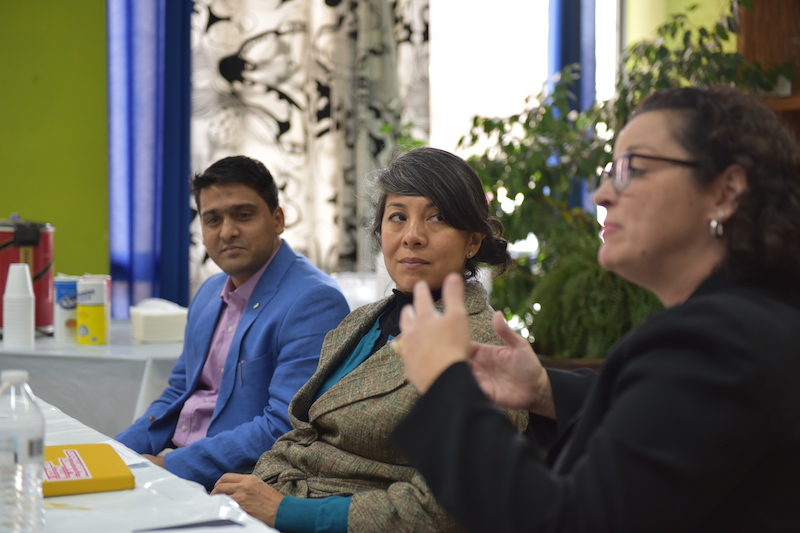 The panel discussions highlighted how Detroit is pioneering new strategies to better include immigrants and grow our economy. For example, the discussion of immigrant entrepreneurship innovations included the Detroit Economic Growth Corporation (DEGC), the New Economy Initiative, and Global Detroit staff. Md Abdul Muhit, a Bangladeshi immigrant himself who helped Global Detroit launch its work in the Banglatown neighborhood, pointed out that his recruitment by the DEGC—the city's quasi-public economic development organization—has helped other Bangla-speaking immigrants feel more welcomed. The New Economy Initiative, a collaborative effort of local foundations, praised Global Detroit for playing a critical role as a "trusted connector" in helping immigrant businesses connect with business expansion grant, micro-lending, and training programs.
The public lecture on "Urban Innovations: How Cities Are Embracing Immigrants in their Revitalization Strategies" attracted community development, urban planning, nonprofit, and business leaders from the region. The panel featured how Cincinnati, Louisville, and St. Louis have approached including immigrants in their revitalization plans. The discussion highlighted that while these cities are pursuing innovative strategies to make neighborhoods more welcoming to immigrants, they each view African-American inclusion a crucial element to their work.
Participant feedback from the visit was exceedingly positive. "I've attended several gatherings of either Welcoming America or WE Global and this was the best by far in terms of ability to learn what others are doing," reported one longer-term WE Global member. Another more recent member noted, ""This was my first experience and I got a lot of value from attending."  WE looks forward to more group city-to-city visits in the latter half of 2019.