By Steve Tobocman
The beginning of 2015 was such a flurry of WE Global activity that I am having difficulty understanding how we accomplished so much. As we launch into 2016, I look forward to what I expect to be a year of promise, impact, and growth. But as we enter a year of exciting opportunities, I thought it important to reflect on just how much WE Global accomplished in 2015.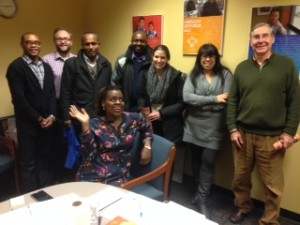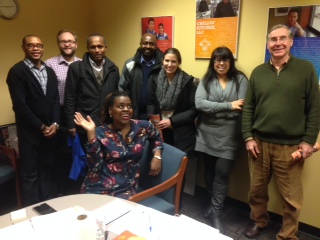 Here's a few of the highlights:
City-to-City Visits – 2015 began with a burst of intense networking and relationship-building as 12 WE Global cities participated in 6 city-to-city visits during January and February to learn about the emerging work across the region.
"A Day in the Life of an Immigrant Entrepreneur" Story Contest – Partnering with our friends in ethnic media at New American Media, WE Global hosted an 11-city immigrant entrepreneur story contest and published a storybook in February with all 11 winners, including awarding a $1,000 prize (drawn at random) for Julio Zegarra-Ballon, a Peruvian immigrant in St. Louis who renovated a vacant space to create Zee Bee Market and offer beautifully hand-crafted Fair Trade products from around the world.
Launch of WE Global Network – In April the Welcoming Economies Global Network (WE Global) officially launched as a program of Welcoming America.
Immigrant Heritage Month – In June, WE Global members worked with welcome.us to celebrate Immigrant Heritage Month. WE Global partnered with the Partnership for a New American Economy to highlight the historic contributions of immigrant businesses in the WE Global states by analyzing the "New American" Fortune 500 firms—the Fortune 500 firms started by immigrants or their first generation children—in each state.
Developing Vacant Property Solutions – In May, WE Global was asked by the Center for Community Progress to convene the first-ever discussion of immigrants and land banks at the National Reclaiming Vacant Property Conference in Detroit. Nine of the nation's largest land banks joined WE Global and national partners Partnership for a New American Economy and the Legacy Cities project to discuss the opportunities that can result from connecting land banks and vacant properties with immigrants and refugees. This initial conversation served as the impetus for a forthcoming research report exploring these opportunities in greater detail.
Dayton Convening – Probably the highlight of the year was the third annual WE Global Convening in Dayton in July keynoted by the White House's Felicia Escobar. Some 300 attendees from 25 Midwest communities attended the gathering which was characterized by the relationships that were built among practitioners. Welcome Dayton did stellar work as our host and the convening coincided with the release of new research by the Partnership for a New American Economy about how Dayton has benefitted from Welcome Dayton and the growth of its immigrant population. 
Guide to Immigrant Economic Development – In conjunction with the Dayton convening in July, Welcoming America released its Guide to Immigrant Economic Development written by WE Global Co-Chair Steve Tobocman (with tremendous help from Global Detroit staff, as well as Welcoming America's Susan Downs-Karkos and Rachel Peric). The Guide includes 13 chapters to help local economic development agencies, chambers, mayors, city councils, nonprofit organizations, and advocates develop innovative programming that integrate immigrants and refugees into their local economies to create jobs and growth that impact the entire region.  
CEOs for Cities, National Immigrant Integration Conference, and other speaking engagements – Throughout the year, WE Global was invited to present the exciting work going on throughout the Network to a wide variety of audiences, including CEOs for Cities, the National Immigrant Integration Conference, refugee resettlement groups, and even a state health endowment. In 2016 we hope to connect our innovative perspective with more diverse audiences of economic development actors, business leaders, and local officials.
https://www.weglobalnetwork.org/wp-content/uploads/2015/04/Plenary-710x375.jpg
375
710
gglnadmin
http://www.weglobalnetwork.org/wp-content/uploads/2016/08/WEGN_standard-new-colors-01-300x120.png
gglnadmin
2016-01-14 17:18:45
2016-03-28 15:39:49
2015 Was an Amazing Year - 2016 Promises Even More